Duct Cleaning
/ Duct Tools & Accessories
Zone Bags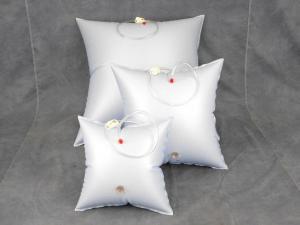 Request a Quote
These Zone Bags are made of heavy PVC that resists punctures and abrasion.
Using zone bags on residential systems doubles your vacuums suction by separating the system in half.
Simple to use, just insert into the duct prior to hooking up your vacuum hose and inflate with compressed air using the 36" long inflation tube.
They will seal the duct completely no matter what the ducts shape.
They are a must for large, long commercial systems. Available in three sizes, 18", 24" and 36".
| | Part # | Description | Price | QTY | |
| --- | --- | --- | --- | --- | --- |
| | ZB-18 | 18"x18" Zone Bag | $32.50 USD | | |
| | ZB-24 | 24"x24" Zone Bag | $40.00 USD | | |
| | ZB-36 | 36"x36" Zone Bag | $64.00 USD | | |