Duct Cleaning
/ Compressors / Auxiliary Tank
Auxiliary Tank
*Please contact the staff at Heat Seal to discuss availability.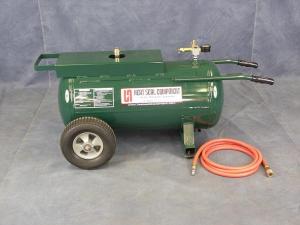 Request a Quote
20 gallon auxiliary tank that increases the volume of your existing tank.
Ready to go, simply connect air tank to your existing compressor and connect your airline to the auxiliary tank.
Excellent for portable compressors.
Includes 10" airline hose.
Dimensions: 45" long x 23" wide x 21" high
| | Part # | Description | Price | QTY | |
| --- | --- | --- | --- | --- | --- |
| | AUXTANK | Auxiliary Tank | $420.00 USD | | |