17-11-2020
4 Reasons Duct Masks Are a Must For All Vent Cleaners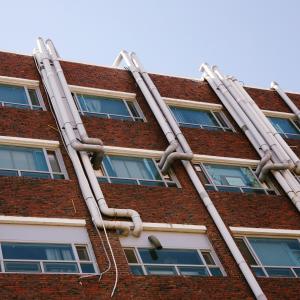 Regular masking tape is useful when you need to paint or spray over an area without harming other equipment and environments. However, ducts require sturdier materials, and these regular tapes wear off too quickly. Thankfully, you won't have this problem if you use high-quality duct masks from dependable manufacturers.
Here are all the advantages of duct masks for vent cleaners:
Purpose-Made Duct Masking Equipment
Duct maintenance requires the best cleaning tools and equipment possible. Duct masks aren't cleaning materials, but they can create seals and protect the other cleaning environment areas without any harm. Their adhesive installs the tape and ensures it does not take off paint and other small material fragments upon disposal.
Does Not Tear Off Paint
Both paint and wood finishes are the first to go upon peeling off the used tape after a project. If you apply moisture or an anti-adhesive bond material, you can remove the tape safely. However, the liquid can affect the wood or vent surface negatively, causing possible surface damages and inconsistencies. Specially-manufactured duct masks do not rip off the paint or finish.
Strong and Dependable Adhesive
Despite not pulling off the protective coating, duct masking tapes are still incredibly strong and can withstand duct leak tests with zero problems. These special adhesives continue to cling even after the introduction of water. However, it's easy to remove with a single pull after you're done using it.
Always Made Within Industry Standards
High-quality manufacturers, such as Heat Seal Equipment, only produce industry-standard duct masking and sealing tapes that vent cleaning companies trust. When you work with us, we guarantee only the best quality products available.
You Won't Need to Look Far To Find Reliable Vent Cleaning Masks
Contact Heat Seal Equipment today to get the best cleaning equipment and tools you need! We've supplied countless vent cleaners with supplies that improve their performance and productivity.