13-12-2019
Your Guide to Dryer Vent Cleaning Tools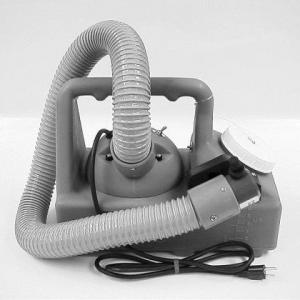 When it comes to selecting quality dryer vent cleaning tools, look no further than Heat Seal Equipment. We offer a large range of vent cleaning tools to ensure your business operates at peak efficiency when it comes to cleaning and maintaining the air duct systems of your clients.
As an air handling professional, you likely understand the difficulty of cleaning out unwanted debris and lint from client air systems. It is essential that you invest in dryer vent cleaning tools so you can finish cleaning projects more quickly and more effectively.
In today's blog we'll delve into a few essential vent cleaning tools you'll need to get the job done!
Dryer Vent Vacuum
Dryer vent vacuums are used to quickly remove large blockages within duct systems. The more power the dryer vent vacuum has, the more capable and efficient it will be at effectively removing the blockage.
Suction Hose
As its name suggests, suction hoses are used to suction debris from within duct systems. It is typically used in tandem with an air compressor, to suck out any excess build-up from difficult-to-reach spots within the duct system.
Skipper Balls
Skipper balls are small metallic spherical components that are fixed to a rod and are powered by an air compressor to aid in removing the build-up of debris and lint from within the duct system. Reverse skipper balls also exist, and allow the user to easily maneuver through the duct system.
Fogging Machine
Duct fogging machine motors propel fog into ducts for the purpose of deodorizing and sanitizing the system from bacteria growth and mold. The machine releases a very fine mist of the deodorizing and disinfecting solution, making it ideal for application.
Spinning Brush
Spinning brushes feature soft bristles that allow for seamless removal of stains and build-up without damaging the interior of the ductwork. There are different types of spinning brushes depending on specificity of application.
Ensure quality service by opting for dryer vent cleaning tools by Heat Seal Equipment!