30-04-2021
What a Duct Cleaning Vacuum can do for Indoor Spaces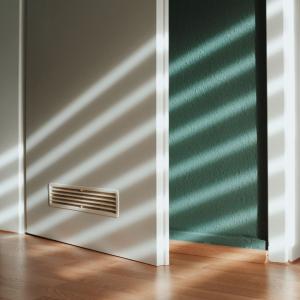 In addition to removing dust, the National Air Duct Cleaners Association recommends the cleaning and maintenance of air ducts on a routine basis for several reasons. Further contaminants, including pet dander, pollen, powdery mildew, mold, and chemicals can be present as well. As time passes, an inner lining of dust and other debris is formed in air ducts, which becomes circulated and recirculated within an indoor space. This results in harder work to be performed by the HVAC system when heating or cooling the environment. A duct cleaning vacuum and its use can counteract this.
Available at Heat Seal Equipment Ltd. is a range of duct cleaning vacuums, each designed to meet the needs of your business.
Cleaning conducted thoroughly will halt the spread of contaminants inside the overall duct system. When professional cleaning is underway, elements such as the air registers, diffusers and grilles, heat exchangers, coils, drain pans, fans, and HVAC unit will be addressed along with the air ducts.
Limit Allergy and Asthma Symptoms
In the case of sensitivity to allergies, the presence of asthma, or the proximity of animals experienced by some individuals, the presence of unwanted material in air ducts can have a negative impact related to these factors. The regular maintenance of vents with a duct cleaning vacuum will lift the indoor space's air quality.
Prolong the Usage of the HVAC System
As a network of ducts becomes less clean, the associated HVAC unit has to expend more energy to move the air and maintain its even circulation throughout the area. The motor of the system can face decreased wear and tear if the air ducts remain in a clean state.
Heat Seal Equipment Ltd. is able to supply your business with a duct cleaning vacuum that checks off many requirements. Browse our website and contact us today for client support and additional product details.