22-04-2016
Tools you need for Efficient and Safe Air Duct Cleaning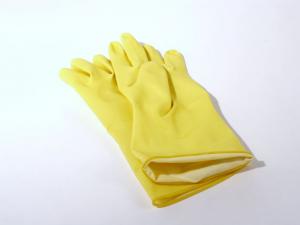 Lint, dust, mold spores and fungi are common threats to the cleanliness of health care facilities – places, where sanitized environment is most crucial. Operating rooms, pediatric wards, intensive care units and geriatric wards are areas of special concern. It is thereby crucial for health care facilities to make frequent use of air duct cleaning tools to ensure air ducts do not create a hazardous environment for the patients. Regular cleaning will help avoid dust, fungi, and mold from spreading throughout the building. Below are some of the common air duct cleaning tools you need to have to maintain a sanitary health care facility.
Air Duct Cleaning Tools
Vacuums. Portable vacuums that can access all cleaning locations are essential. A vacuum equipped with a HEPA filter and capable of generating a 4000 CFM minimum is recommended. It would connect directly to the duct and prevent contamination of the occupied space.
Agitation devices. Manual agitation is done by means of vacuum contacting that requires physical access to the surface either through the openings of access or by physically entering the duct system.
Pressure washers. Portable pressure washers that generate 500 PSI on hand are great for cleaning coils and dripping pans in the system.
Patching and access tools. Access openings are made generally made with tin snips and whole cutters. Access openings are then patched with screws, sheet metal, and sealants.
Safety equipment. Scaffolds and work platforms, lockout equipment, eye protection, and breathing protection are essential for safe performance of any cleaning process.
Mechanical drawings of the air duct system are also needed for easy and accurate cleaning. Make sure to thoroughly plan your duct cleaning job first in order to have a successful endeavor ahead.
I had questions, and this has answered them.
Posted by: Angus | October 19, 2016, 1:00 pm
I never thought about how mold and dust could affect health, but now that I'm thinking about it makes good sense.
Posted by: Reggie | September 7, 2016, 2:49 pm
The 4 blogs you have one after the other are exactly the same. please correct!
Posted by: Daniel Lin | August 8, 2016, 3:13 pm
Do you sell the safety equipment?
Posted by: Manny Kim | July 16, 2016, 1:22 pm

*** Your email address will not be published.