19-03-2021
Tips to Keep the Dryer Vent Clean Without Dryer Vent Cleaning Equipment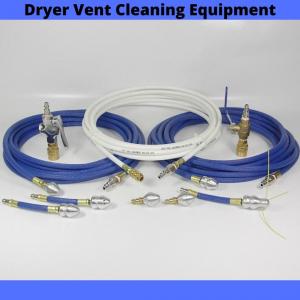 There is an important reason why authorities are strict about rules pertaining to the maintenance of dryer vents. They recommend that the cleaning of the vents is done at least once a year to prevent too much buildup of lint and debris. The main reason to ensure that these practices are followed is to prevent fire incidents in commercial and residential units, which are mostly caused by clogged dryer vents. As long as the right dryer vent cleaning equipment and tools are being used, any fire-related incidents can be avoided. For dryers that are used more frequently, the cleaning must be done more as often as well.
How to Keep the Dryer Vent Clean Without Dryer Vent Cleaning Equipment
Apart from seeking help from the professionals to do the cleaning job as they know best how to use the dryer vent cleaning equipment, there are also other steps that one can take to remove the buildup of debris in the dryer ventilation. For instance, reducing the amount of fabric conditioner that one uses using during the washing cycles and drying operations is a great place to start. This can help avoid the clogging of the lint filter and the accumulation of flammable chemicals or oils in the dryer. Another step that one can take is monitoring the time interval between drying cycles to ensure that there's enough air circulation to help minimize the buildup.
More importantly, apart from using the right professional dryer vent cleaning equipment and products, it is highly recommended that you take other measures toward cleaning the vent. Using equipment such as vacuum cleaners can help remove the debris from the external opening of the dryer vent. Additionally, it will also help if you use a specially intended ventilation cap right outside the vent opening as it can help deter birds from getting inside and nesting in the vent.
While it's important that you follow all the other additional measures to keep your dryer vents clean, it's crucial to use the right cleaning equipment. You can always count on us at Heat Seal Equipment for all your cleaning equipment needs. We supply a complete set of dryer vent cleaning tools for professional cleaning services. Call us today to get started!