26-05-2020
The Simple Yet Useful Dryer Vent Cleaning Tools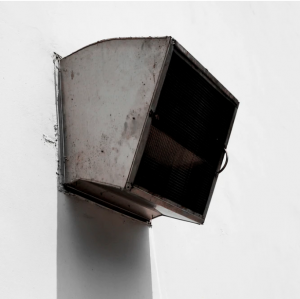 Did you know that there are tiny particles in your clothes that can get past the lint filter, become trapped inside your dryer vent, and can cause blockage? This is one of the most common fire hazards in many homes. Investing in the right dryer vent cleaning tools will not only help you get the job done right but will help keep the homes of your customers safe from the dangers of fire, and save them money on energy bills while allowing them to enjoy optimum performance from their dryer.
The task may sound daunting but it gets easier once you employ the right dryer vent cleaning tools. Here are some simple yet useful tools to help you perform the job effectively:
Flexible Crevice Tool
This flexible cleaning tool is intended to work in conjunction with the dryer vent vacuum and allows it to curve along with the vent. It permits you to reach further into your dryer vent while being able to angle itself, as not all vents are fully straight. A flexible crevice tool also allows you to use the dryer vent vacuum much more efficiently by allowing you to suck up all the lint and other debris quite easily. This attachment has so much utility and flexibility, you'll be sure to get plenty of use out of it.
Dryer Lint Brush
This is perhaps the most commonly used piece among dryer vent cleaning tools available. Buying a quality dryer lint brush will make it simple for you to remove most of the build-up lint from your vent. While this brush might not be quite as useful when there is a severe clog in your dryer vent, it is a great tool to help you regularly maintain your dryer vent.
Nylon Brush Rod
Nylon brush rods are very extremely useful as they are long enough to allow you to reach deep inside your vent. They are an essential tool to have when it comes to cleaning your vents.