24-12-2020
Keeping Air Ducts Clear with a Duct Cleaning Vacuum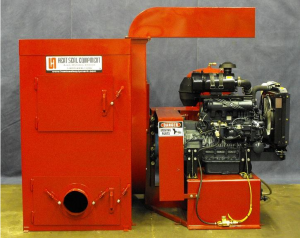 Keeping the air ducts clean and in great condition is important to ensure that there is proper ventilation flowing through your home. In order to maintain clear air ducts, it is important to change air filters and clean the gills regularly.
But when it becomes hard to manage, consider calling a technician who will use an air duct cleaning vacuum to remove dirt and debris.
Dirty air ducts may cause major health issues by spreading allergens and other contaminants such as mould and mildew, as well as creating a foul odor. A build-up of dust particles may result in a clogged air duct which forces your heating system, ventilation, and air conditioning to work harder therefore leaving you with an increase in energy expenses.
Whether for sanitation or for safety reasons, keeping your air ducts clean is important in every home and establishment. However, cleaning air ducts can be difficult. This is why air duct cleaning companies will only use the best industrial duct cleaning equipment on the market like an industrial-grade duct cleaning vacuum. Professional duct cleaners will often get their equipment from reliable suppliers like Heat Seal Equipment Ltd who have been operating in the industry for many years to ensure that the duct cleaning process is as effective and efficient as possible.
Get an expert's advice before deciding to purchase a duct cleaning vacuum or other equipment. Heat Seal Equipment Ltd., is an expert in the design, development, and manufacturing of various air handling equipment. They have been in the business for more than 40 years and have consistently provided high-quality products to help you keep your business premises well ventilated and in excellent condition. With vast experience in the industry, Heat Seal Equipment Ltd. has a vast knowledge in air handling equipment. Contact us today to learn more about how we can help you with your specific needs.