26-03-2021
Important Steps to Follow When Using Air Duct Cleaning Equipment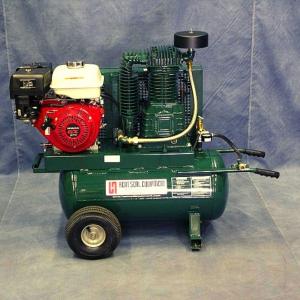 Air ducts have to be cleaned regularly. Otherwise, contaminants such as dust and debris could compromise the performance of every HVAC system. When ducts are not cleaned periodically using air duct cleaning equipment, building owners would endure the consequences of paying hefty energy bills. However, HVAC professionals could prevent this from happening by using proper equipment and tools and following a few crucial steps.
Steps to Follow When Using Air Duct Cleaning Equipment
Pull-Push Method
Air duct cleaning professionals rely on the pull-push method. This method is considered one of the most effective and efficient ways of cleaning air ducts. This involves breaking the contaminants loose with compressed air and agitation devices, followed by a powerful vacuum collecting the contaminants. It certainly needs the use of the right air duct cleaning equipment to see the best results.
Reliable HVAC professionals consider the following steps:
Loosen the contaminants in the air duct
Breaking stubborn contaminants is the first important step in the air duct cleaning process. Using tools to agitate the dirt and dust sticking to the duct surface requires the use of compressed air. Along with forced air, whips and brushes can break loose the contaminants clinging to the duct surfaces. Depending on the application, duct cleaning professionals decide on what type of compressed air they should use — gas-powered or electric-powered. HVAC professionals then perform the next step.
Collect the contaminants from the air duct
After all the dust and debris are dislodged inside the ductwork, HVAC professionals use portable or mounted vacuum devices to pull them out. The negative pressure ensures that all the contaminants are collected without spreading them in the living space.
Reliable Air Duct Cleaning Equipment Manufacturer near You
Heat Seal Equipment provides different air duct cleaning equipment including truck-mounted and portable vacuums, and other tools and accessories. You can always count on us at Heat Seal Equipment for all your duct cleaning equipment needs. Call us today to get started!