17-03-2021
How to Use Duct Cleaning Tools for Healthy Indoor Air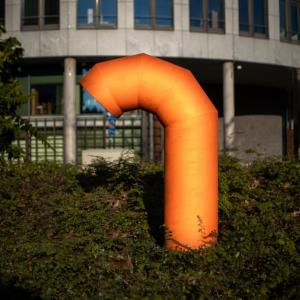 The majority of the cases of allergies experienced at home are due to the poor quality of indoor air. In fact, at times, the air inside one's home can be more unclean than the air that we breathe outdoors, which is why it's important to always keep the quality of indoor air in check to make sure that it's safe and clean. The most effective method of doing this is by removing the source of impurities which is often in the ductworks. High-quality duct cleaning tools are essential in the cleaning of ducts efficiently and quickly.
Using Duct Cleaning Tools for Healthy Indoor Air
Duct cleaning tools are capable of cleaning the most intricate and hard-to-reach crevices of the ductwork. Using such tools will not just clean the ducts but also eliminate the issue of overheating which is often the result of the duct being full of dust, dirt, and other debris. Studies have shown that this buildup can also result in potential health and fire hazards. These problems can be prevented by regular cleaning and maintenance of the ducts. The most commonly used tools for this job are rippers, crimpers, suction hoses, seamers, air compressors, and vacuums.
A duct cleaning vacuum can be used to take out all the debris that is clogging the duct, without much effort. The type of vacuum to be used for this task is certainly not the same as the one used regularly to clean your home. So make sure you seek help from the experts, who'd be able to make recommendations based on your needs. Compressors are also considered one of the most useful duct cleaning tools.
Find a Dependable Supplier Near You
You can find all the helpful cleaning tools and equipment from a reliable supplier. You can always count on us at Heat Seal Equipment for all your duct cleaning equipment needs. We supply a complete set of these tools for professional cleaning services to enable healthy indoor air. Call us today to get started!