05-11-2020
How to Avoid Fire Hazards in Dryer Vents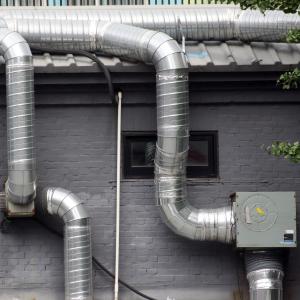 The constant buildup of particles trapped in your dryer vent will over time, pose a threat in terms of causing your vents to break down, but also in terms of becoming a fire hazard. It is possible, that due to the heat in a dryer vent, the particles trapped inside can behind ignited. This is why it is absolutely crucial to have the right dryer vent cleaning tools on hand to help you clean out these problematic areas.
Authorities have reported that fire incidents caused by dryer vents can lead to significant casualties and millions of dollars in property losses every year. As such, they have cautioned against the lack of maintenance of dryer vents. This mishap can be avoided by performing a periodic cleanup of the vent using the right dryer vent cleaning tools.
But how do you know when you have to clean? There are plenty of signs to take note.
The most common signs to look out for is if you notice any unusual odours as well as excessive heat within the room that contains your dryer. Pay attention also to any debris collecting outside the dryer vent opening as well as signs of particles on the filter. Over time, these filters will become less effective and will need to be cleaned more often. If your dryer vent has been left unattended for more than a year now, make sure you get in touch with dryer cleaning professionals as soon as possible. The right use of dryer vent cleaning tools is the best way to ensure that the issues identified will not result in damaged equipment or the risks of harmful toxins.
The primary tool that you can use is a cleaning brush to remove all the lint out of the dryer vent. Another important item among dryer vent cleaning tools to have is rods. They are attached to the brush in order to reach crevices and corners in the vent. Some types would even let you get through the twists and turns of the vents with less hassle during the process. Using these right tools will make all the difference in the results of your cleaning.