20-03-2020
How Duct Cleaning Rods Can Help You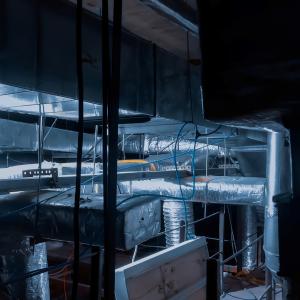 Ducts often come in different shapes, sizes and levels of complexity. One of the key distinguishing factors is the amount of surface area inside the duct where dirt, debris and other contaminants are likely to accumulate. To minimize the amount of accumulation of dirt and other contaminants over time, proper maintenance and cleaning is required.
This will mean having a technician on site, servicing the duct system to keep it running for longer. Without regular servicing, dirt is likely to accumulate on the duct systems preventing them from delivering the optimum performance or even reducing their useful service life. To reach the dirt on more hidden parts of the duct, the use of duct cleaning rods is the best option.
A duct cleaning rod is a brush fitted on a specialty handle that enables an HVAC servicing technician to effectively dislodge debris from sensitive parts of the duct system.
Whether it's the duct board, flex duct, or dryer vents, the use of duct cleaning rods remains the single solution that will allow you to achieve optimal results. It is also worth noting that the rods are only useful in particular instances and for specific contaminants, especially dirt and debris. Although it delivers exceptional results when properly used, the rods may not be effective on contaminants not involving debris and other particles that can be easily brushed off from the duct surface.
Some brushes are made with flexible bristles while others are designed for more abrasive cleaning. It is critical that you select the best brush that matches your needs and the desired outcome. At Heat Seal Equipment Ltd, we have a wide variety of duct cleaning rods to select from and our customers are guaranteed professional advice prior to buying them, saving you both time and money. Contact us today to learn more about what we can do for you!