12-05-2020
Finding the Best Duct Cleaning Vacuum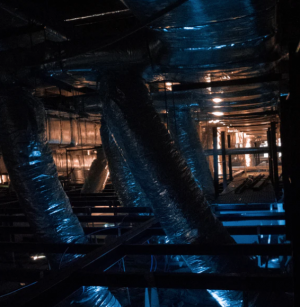 Top-quality duct cleaning vacuum equipment is hard to come by, but here at Heat Seal we guarantee you'll find the equipment needed for your next project. You will need to find a vacuum that will match the specific needs and requirements of your duct structure. An overpowered duct vacuum may damage the duct structure while an underpowered one may not clean up all the areas of the ducts.
At Heat Seal Equipment Ltd, we have a variety of duct vacuum equipment available for use and purchase. Here are some of the possible options:
Compact Truck Mount
This is a heavy-duty duct cleaning device available from Heat Seal Equipment Ltd. This vacuum is powered by a Kubota 56 HP liquid cooled diesel engine to handle the most difficult of duct cleaning vacuum jobs. It is also equipped with 20 anti-static washable polyester bags that rarely need to be cleaned.
Portable Electric Vacuum
This duct vacuum is lightweight and uses two 1 HP TEFC motors that generate 2700 CFM. Being electricity-powered, this portable duct vacuum can easily be transported within the structure and can also be easily operated and maneuvered by one person.
Hypervac Hybrid
This Heat Seal Equipment designed duct cleaning device comes in a two-piece design which makes it easy to take apart to fit into tight areas and is light to carry. It is a portable unit that can provide double the power as it uses a 220-volt motor unit to perform its duct cleaning vacuum tasks.
As you can see, Heat Seal Equipment offers a variety of duct cleaning tool options. Regardless if you are looking for a machine for heavy-duty cleaning or for small tasks, we have something that is readily available for use. Aside from equipment, Heat Seal also provides training in the use and maintenance of the machine as well as after-sales services such as replacement and repair.