11-06-2021
FAQs about Air Duct Cleaning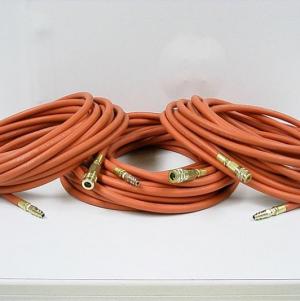 With everyday use, a house' HVAC system can clogged up and become inefficient because of unseen particles trapped inside it. Dust, pollen, and pet dander can come along with the air getting inside the ducts that is recirculated up to seven times a day. Once these pollutants build up in the air ducts, they become health problems for your family, especially if you have some members who are allergic. Once this dirt has been built up, only the best air duct cleaners using the best air duct cleaning tools can get rid of them.
Here is why professional air duct cleaning tools are needed for cleaning operations:
HVAC systems are the lungs of a home. If HVAC systems are clean, they do not need to work as hard to keep the temperature inside a home at a desirable level. In fact, as reported by the Department of Energy, performing the right HVAC maintenance can help save you up to 30% in energy bills or more.
In terms of the time needed to complete the task, it depends on the kind of air duct cleaning tools used. Typically, the biggest factors influencing the duration of the cleaning are the size of a home, the kind of ductwork involved, the amount of contaminants present, and the size or number of air conditioning units. As for the frequency of the cleaning needed, it also depends on many things like the amount of pollutants existing in your area, the pets or animals that are present, and if there are individuals who are suffering from asthma or allergies.
Equipped with the right air duct cleaning tools designed to perform the tasks, businesses and homeowners can rest assured that duct cleaning is an easy and straightforward process. Reliable providers of air duct products are key to the success of operations. Contact us at Heat Seal Equipment today to learn more about our products and services!