Duct Cleaning
/ Miscellaneous Tool Package / Plugs / Duct Mask / Blowguns
Duct Plugs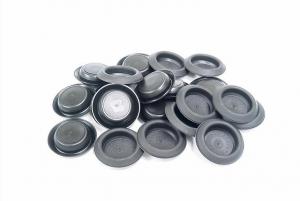 Request a Quote
Plastic plugs have become the standard in the industry as they are easy to snap in and will not fall out.
Soft Plastic.
1" size availabe in Black or Silver.
Buy and 5 bags and receive a 10% discount!
Interested in saving more? Purchase a case and save $5.00 off the discounted price of ordering 5 bags!
| | Part # | Description | Price | QTY | |
| --- | --- | --- | --- | --- | --- |
| | PPB-1 | 1" Black Plastic Plugs (1,000) | $40.00 USD | | |
| | PPS-1 | 1" Silver Plastic Plugs (1,000) | $40.00 USD | | |
| | PPB-1-1/2 | 1.5" Black Plastic Plugs (500) | $36.00 USD | | |
| | PPB-1-3/8 | 1 3/8" Black Plastic Plugs (500) | $65.00 USD | | |
| | PPB-2 | 2" Black Plastic Plugs (333) | $39.25 USD | | |
| | PPBC-1 | 1" Black Plastic Plugs (case of 5,000) | $202.50 USD | | |
| | PPSC-1 | 1" Silver Plastic Plugs (case of 5,000) | $202.50 USD | | |