07-01-2021
Do Air Duct Cleaning Tools Expire?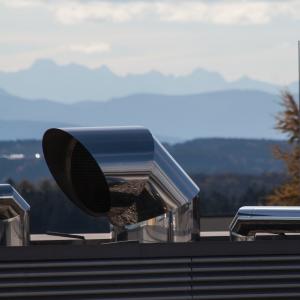 Everything has a limited lifespan and performance. Throughout the industry, air duct cleaning tools manufacturers have continued to improve their production methods to prolong their products' lifespan and performance. However, it doesn't mean that cleaning tools can last forever.
Here are some factors to keep in mind when thinking about the durability of your tools:
Efficiency vs. Durability
Any air duct cleaning tool's efficiency pertains to its capacity to clean ducts, vents, and other relevant parts. On the other hand, durability focuses on the cleaning tools' capability to prevent wear and tear as it continues to see continuous, regular usage. Some cleaning tools can achieve the same efficiency and durability level, especially if you're using renowned manufacturers' products.
Regular Usage
Even the best air duct cleaning tools will suffer from wear and tear over time. However, regular strenuous usage will take an enormous toll on all cleaning equipment. If you're intensively using your tools daily, make sure to carefully maintain it to ensure that it doesn't reach its end of life sooner than expected. Most cleaning tools will not need intensive maintenance, but rather a good amount of cleaning and parts replacements when needed.
Manufacturer Dependability
Greatly-reliable manufacturers, such as Heat Seal Equipment, always use the best source materials when manufacturing cleaning tools. If you're working with dependable manufacturers, you can expect your cleaning tools to have a better caliber than others. Run tests on your equipment to get a dependable record of their performance statistics. This will help you keep careful track of maintenance needs as well as give you a better idea of a manufacturer's quality.
Get the Best Replacement Cleaning Tools from Dependable Manufacturers
If you have yet to find reliable cleaning tools for your daily operations, you can always count on us at Heat Seal Equipment. Contact us today to learn more about everything that we can do for you.