27-05-2016
Different Types of Duct Cleaning Tools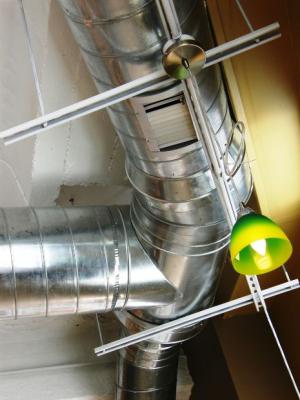 If you are planning to clean out your air ducts and ventilation shafts inside your home, it is more convenient to use proper duct cleaning tools as they ensure that the cleaning process is done properly. It is necessary to perform scheduled cleaning of the air ducts and ventilation shafts to make sure they are not accumulating too much dirt and dust that could be harmful to the health of the people living inside the house. Cleaning the air ducts does not require professional help at all times. If you are maintaining it regularly then you will be able to do it yourself as there is only dust and dirt inside that is in need of removal. It is important that you make use of the proper duct cleaning tools to make the cleaning process easier and faster. Here is a list of the most basic duct cleaning tools that you can use without turning to professional help:
Ladder. If you are planning to clean your home's air ducts and ventilations shafts, the most basic thing you will need is a ladder that will enable you to access the ventilation system. Make sure that the ladder is in good condition and offers sturdy and safe support.
Vacuum. One of the most important tools to have when cleaning the ducts and shafts is a vacuum. It is effective in clearing out any dust and debris inside the ventilation system by applying a negative pressure. This will not require hard work on your part as well. If you do not have the required vacuum in the house, it is not necessary to purchase as there are local hardware stores that offer them for rental. Remember that the normal house cleaning vacuum you use will not be sufficient as its power is not enough and it cannot clean the ducts and shafts effectively.
Air compressors. You do not have to invest in any expensive tools to be able to clean out your air ducts and ventilation system inside the house. There are potential duct cleaning tools inside your garage that you could make use of without spending hundreds of dollars. If you have an air compressor, it will be helpful in blowing out and clearing the ends of the ventilation system. A blast of air will be able to blow away any dirt and debris. If there is visible dirt on the walls of your air ducts or ventilation system, an agitation tool can be used to scrub them out. Remember that if you do not currently own an air compressor, there is no need to buy - you can find places that rent them out.
Can you clean all kinds of contaminants? Are there any exceptions?
Posted by: Elvira R. | October 4, 2016, 1:45 pm
Useful tips! Thx
Posted by: Salma | September 7, 2016, 2:46 pm
Liu, check out Compressed Air or Lens Equipment. They have descriptions for each compressor. Both local too
Posted by: Kirk Olm | July 16, 2016, 1:23 pm
What kind of air compressors would you recommend?
Posted by: Liu Kim | June 10, 2016, 5:12 pm

*** Your email address will not be published.