05-10-2020
An Easy Guide For Completely Clean Ductwork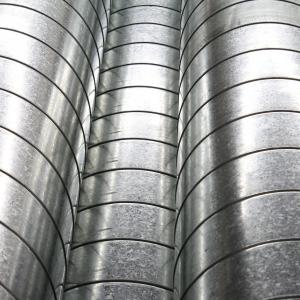 Most people think that the air inside their homes is considerably cleaner than the air outside. If you think the same thing, then think again whilst also asking yourself when was the last time you had your air ducts cleaned. If you can't recall when you last did this then it could be the right time for you to consider getting it done once and for all.
If you don't know how or don't know where to begin, here is a quick, step-by-step guide for cleaning ductwork.
Step #1. Start by covering all the supply air registers in the ductwork using an effective duct mask to keep the removed dust and dirt from getting into them and into the rooms during the cleaning process. Tip: you can use regular paper towels or old newspapers to wrap the top of the register.
Step #2. Turn on the "fan-only" option on the thermostat because a running fan while you clean helps in dislodging dust along with your brushing and banging. Tip: If the thermostat control doesn't have this as an option, turn on the heat mode instead.
Step #3. It is time to start the dirty work. Loosen buildup dust in the ductwork on the basement first by tapping on it to break up dust that may have been deposited inside the duct.
Step #4. Next is to take off the duct mask from the supply registers and sweep out the dust from them. Position the end of the vacuum hose near a register and use it to catch the dust. Tip: Allow the hose to go deeper as far as possible into the piping while clearing any dust deposits with the brush.
Step #5. Once all the sweeping and brushing are done, it's time to turn off the thermostat control and the entire power in the service switch or panel. This is very important before cleaning the blower compartment and the return air boot where the greatest bulk of dust is usually found so don't forget to use a duct mask. Sweep up all those dust buildups with the vacuum. Tip: You can also follow on cleaning the furnace fan.