12-03-2021
5 Problems You Might Face with an Old Insulation Blowing Machine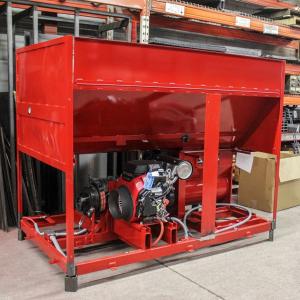 An insulation blowing machine helps break up insulation materials and capture the insulation which is inside a sealed chamber. Based on the type of job that you need to get done, you can decide between different types of machines. Whether you opt for electric machines or gas-powered ones, maintenance of all equipment is a must, else you won't be able to achieve the results that you are looking for. If you are using an old machine, listed below are a few problems that you could encounter.
Problems You Could Face With an Old Insulation Blowing Machine
Issues with the Control Button
One of the most common issues that one could encounter while using an old insulation blowing machine is problems with its control button or its power switch. This issue can impact your logistics period and your team's overall performance, and the best way to avoid this problem is by investing in a top-grade machine from a dependable manufacturer.
Problematic or Unpredictable Performance
An old insulation blowing machine that has starting troubles can cause significant work delays. However, if your machine does switch on but fails to perform its task, you will still have trouble completing all your tasks and meeting your targets. When faced with any problems with your machine, it's best to seek help from experts.
Abnormal Noises during Operation
All machines have a minimal hum indicating their operational capability. On the other hand, loud abnormal sounds during operation could indicate an impending or ensuing malfunction. In such cases, it's advisable to have your machine checked by an expert and adhere to their recommendations if they advise replacing parts.
Frequent Material Hose Choking
Distribution hoses have an excellent design to ensure zero chokings during distribution. However, if your distribution hose's attachment section starts to have blockages, it's time to have it cleaned. If there are too many contaminants, it's best to have a specialist inspect the machine. In some cases, replacement parts will do the trick, but with very old machines, the best solution is to get in touch with a reliable distributor to help you find a new machine that caters to all your needs.
In Use for More Than Ten Years
Any machine that has continuously delivered top performance for more than ten years is a candidate for a device change. It's best to consult with professional machine manufacturers, such as Heat Seal Equipment, to find the right machine capable of surpassing your previous machine's performance.
Get The Best Replacements From Reliable Manufacturers
You can always count on us at Heat Seal Equipment to help you find the perfect machines and equipment to meet all your needs. Contact us today to learn more about everything that we can do for you.