11-02-2021
5 Easy Steps for Proper Insulation Blowing Machine Maintenance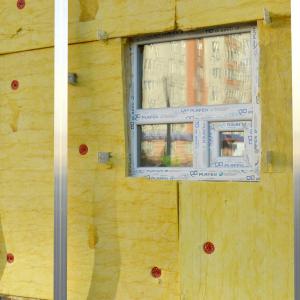 An insulation blowing machine is useful for any insulator team that requires the ability to speedily and accurately spread insulation material. Unfortunately, insulating materials can be harmful to the insulation blower's exposed internal components. No matter how well-constructed a machine is, it will need proper maintenance in order to continue performing well.
Here are five quick tips for proper maintenance:
Check the AC Motor
Virtually all insulation blowing machines use powerful AC motors to propel the agitator flapper into action. Even if its performance never staggers, it's best to inspect and record its performance. Any hints of poor performance, such as humming or unnatural noises, qualify for an in-depth inspection.
Inspect Material Containment Area
The containment chamber in an insulation blowing machine, which houses the launching tube and agitator flappers, must have zero compromises, otherwise the insulating material will enter the motor and other components. Inspect all airlock seals and record possible compromises to prevent further damage.
Observe Agitator Flapper Alignment and Performance
Agitator flappers can mix and mash cellulose, wool, and other insulating materials. You can expect these light-density materials never to affect the agitator flappers. However, at some point, they can cause some misalignment and performance issues. Always inspect its performance and alignment.
Inspect Circuitry and Switches
While you'll need professional and qualified repair teams from manufacturers to solve circuit problems, you can perform diagnostics to determine their performance. Your results can vary from the machine's failure to operate to hearing buzzes in the machine's internal parts.
Have Your Airlock Seal Kits Ready
Once you've found compromised airlocks, you can have your operators or in-house maintenance crew use their airlock seal kits to reapply seals protecting the inner machine components.
Get the Best Replacement Insulation Blowers from Excellent Manufacturers
Heat Seal Equipment supplies only the best insulation blowers, machines, and cleaning equipment for duct cleaning and maintenance specialists. Contact us today to learn more about our products.