20-07-2020
4 Signs Your Insulation Removal Vacuum Bags Need Replacements Soon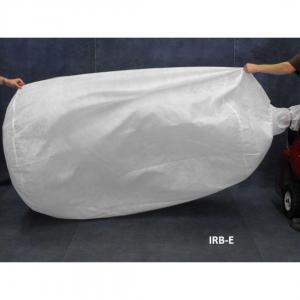 Insulation removal vacuum bags are convenient, especially when there's plenty of cellulose, foam, or other insulation that needs removal during operations. These trusty bags can be used for a long time. However, even the most reliably manufactured ones cannot last forever.
If you notice these four signs, that means it is time to have your vacuum bags replaced.
In Use for More Than Three Years
If you've been using your insulation removal vacuum bags for more than three years, you might want to replace them. These bags use the most durable materials to hold in cellulose without losing integrity and allowing leaks. However, they can still wear and tear over time, even if high-quality manufacturers created them.
Small Bits of Insulation Escape
If you have freshly purchased insulation removal vacuum bags but noticed that small amounts of insulation escape or make a trail as you haul them away from the vacuum, you should probably dispose of them and replace them soon. Any escaped insulation is a potential threat to the immediate environment and the homeowners you're working with.
Inconsistent Air Pressure
Air pressure isn't a priority with insulation disposal bags. However, it's a fast and effective detector of possible leaks and issues with your bag. An easy fix is to apply duct tape to patch up the leaks. However, you should replace them with high-quality bags as soon as you can.
A Better Vacuum Bag is Available from Suppliers
New insulation vacuums are worth having, especially when new designs and batches have arrived. Suppliers and manufacturers continue to innovate and create groundbreaking solutions for insulation applicators. A new vacuum bag might help you take your projects to the next level.
You won't have to worry about finding the best insulation removal bags in the market when you work with us at Heat Seal Equipment. Contact us today to learn more about what we can do for you.