05-03-2021
4 Reasons to Work with High-Quality Duct Cleaning Tools Manufacturers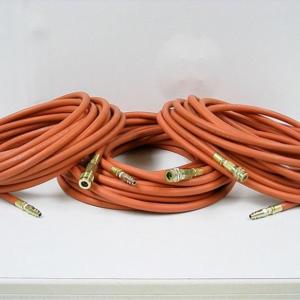 Cleaning a vent without good duct cleaning tools is next to impossible. If you don't own proper tools, your team would find it difficult to clean a vent system and you would have a tough time keeping up with your competitor's performance. Therefore, it's important to work with dependable tool and equipment manufacturers so that you can not only have a competitive edge but also own highly reliable equipment and tools that would help you achieve the intended results.
Reasons to Work with a Reliable Duct Cleaning Tools Manufacturer
Partnership over Profiteering
High-quality duct cleaning equipment manufacturers prioritise making lifelong business partnerships with cleaning companies because their continued patronage equals good business. Additionally, both sides would benefit from the data that cleaning teams collect. In doing so, their business relationship would evolve to give both businesses a competitive advantage.
State-of-the-Art Equipment
If you find a local duct cleaning tools manufacturer you can trust, you will be able to ensure that they've ample dedicated resources to deliver the top-notch, professional equipment that your business needs. Your continued business together would enable the manufacturer to purchase higher-level manufacturing equipment and devices, thus providing you with the best machines available in the market.
Warranties and Guarantees on Tools and Equipment
Dependable manufacturers will always include warranties and guarantees when you purchase their products. It's a seal of quality that reflects confidence in their product's performance. Furthermore, it's an excellent deterrent against prolonged delays because your local manufacturer would be able to offer replacements and maintenance services with much shorter wait times.
Reliable Source of Surplus
Lastly, small equipment and machine suppliers offer you timely responses that would be beneficial to replace faulty equipment in the field with minimal delays. Quality manufacturers also sell equipment at wholesale prices, allowing you to save enough for the next batch of equipment, machines, and other important duct cleaning devices you may need.
Find a Dependable Manufacturer Near You
You can always count on us at Heat Seal Equipment for all your duct cleaning equipment manufacturing needs. Call us today to get started!