23-04-2021
4 Factors to Consider While Choosing Duct Cleaning Vacuum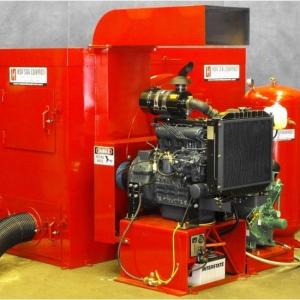 With a plethora of duct cleaning brands available in the market, deciding on a duct cleaning vacuum can be a tricky task. While, you can't complain about having many options, the choice of your duct vacuum should align with your specific cleaning needs.
In today's post, we share four factors to consider while choosing the perfect duct cleaning Vacuum for your needs.
Factors to Consider While Selecting Duct Cleaning Vacuum
Suction Level
A duct cleaning vacuum's suction level determines the power it possesses to dislodge and absorb dust, dirt, and other undesirable pollutants inside your vent. Commercial duct cleaning teams have a two-stage vacuum with decent HEPA filters. These vacuums can dislodge the most stubborn debris and dirt.
Power Consumption
Greater the suction power of a duct vacuum, greater is their consumption of electricity. AC motors found inside these vacuums can consume about 300-500 watts for every hour of use. Therefore, it is always recommended to inform your customers about your duct vacuum's power consumption before offering duct cleaning services.
Assembly Quality
Every duct cleaning vacuum brand has varied assembly qualities, so always read reviews about specific models before buying. Poorly assembled vacuums can break down without warning, which will slow down your operations. Only get high-quality vacuum equipment from dependable manufacturers, such as Heat Seal Equipment.
Aftersales Support
Customers and HVAC businesses love using vacuum brands that not just deliver exceptional results with their products but also provide great aftersales services. Honoring warranties and guarantees are great factors that develop brand recognition among clients. Always look for duct vacuum manufacturers who provide technical, maintenance, and repair services.
It's Easy to Find a Dependable Vacuum Supplier
You can always count on us at Heat Seal Equipment to provide you with the best duct cleaning tools, vacuums, and other duct cleaning accessories. Contact us today to learn more about everything that we can do for you.