15-09-2020
4 Compelling Reasons to Use a High-Powered Duct Cleaning Air Compressor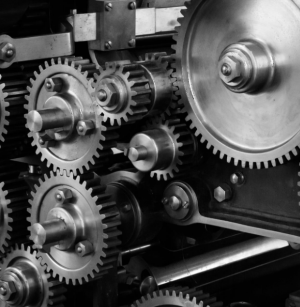 When it comes to cleaning HVAC systems and air ducts for clients, it's essential to own a high-powered duct cleaning air compressor. These powerful tools provide exceptional air pressure that your pneumatic cleaning tools need.
If you're having problems with your current compressor or are looking to improve the performance of your work, here are four convincing reasons to own a high-powered machine:
Efficient Pneumatic Cleaning Tools
Pneumatic tools see daily use in most duct-cleaning operations. Therefore, a high-powered duct cleaning air compressor will be perfect in supplying the sufficient pressure it needs. Furthermore, the high capacity of your compressor guarantees all the tools you use simultaneously have enough force to dislodge even the most stubborn of dirt and grime.
Achieve Milestones Quickly
Having efficient tools will help you achieve quality results in a shorter time. A high-powered duct cleaning air compressor will work wonders by improving your team's productivity in the field. Now, you won't need to stop one task to redistribute air pressure to a pneumatic tool whose job is of top priority. You can now do everything at the same time using high-quality air compressors.
Won't Break Down Easily With Good Manufacturing
Heat Seal Equipment LTD manufactures its air compressors with the care and attention to detail it deserves. Therefore, we guarantee that our high-powered compressors won't break down at any time within the warranty period. Beyond this period, we offer our technical support, which we guarantee will give you the best overview of your machine's state.
Cost-Efficient
Improved productivity, long-term lifespan, and exceptional performance are just a few things that quality air compressors for duct cleaning can give you. Make sure you're working with dependable suppliers to maximize your savings!
It's Easy to Find Exceptional Air Compressor Manufacturers Near You
If you have yet to find a dependable supplier, you can always count on us at Heat Seal Equipment. With over 40 years of experience providing top-quality duct cleaning machines and tools, we give you the best equipment to achieve your objectives. Contact us today to learn more about everything that we can do for you.