03-11-2020
How to Select the Right Dryer Vent Cleaning Equipment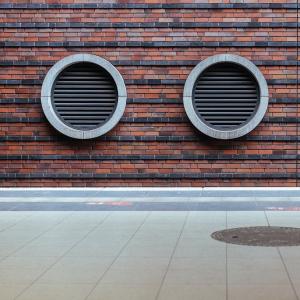 Most properties have well-made dryer vents that remain efficient for up to two years before they start to malfunction. Dirt caked over from months of consistent use cause this problem. As such, you'll need excellent dryer vent cleaning equipment to remove this dirt and debris.
Here are some ways that will you help you determine the right tools for the job:
Number of Cleaning Jobs
You can have the best dryer vent cleaning equipment but still find yourself in a pickle consistently because your tools can't handle the average number of cleaning jobs your team does in a single day. While all cleaning tools will break down with more-than-average usage, having spare cleaning equipment will always make the biggest difference.
Debris Type
On average, most residential dryer vents deal only with caked dust and debris. However, you'll want to use a special set of dryer vent cleaning equipment for factories, manufacturing facilities, and other fabrication properties with huge deposits of sawdust, metallic dust, and other unique debris. Identifying the debris types helps you find the best safety equipment too.
Methods You're Going to Use
While there is only a small variety of cleaning styles, these differences can still affect the lifespan and dependability of your cleaning materials. In this light, it's best to ask suggestions from manufacturers to help you find the most compatible tools for your cleaning methods.
Manufacturer You'll Select
On the subject of manufacturers, always find a one with a tried-and-proven arsenal of excellent products and services. In doing so, you give your cleaning team the best tools available for the job, and you can always rely on the manufacturer to help you with troubleshooting and repairs.
If you have yet to find a reliable manufacturer, you can always count on Heat Seal Equipment to provide you with the best equipment for cleaning vents and ducts. Contact us today to learn more.