17-07-2017
Features to Look for in Insulation Removal Vacuum Bags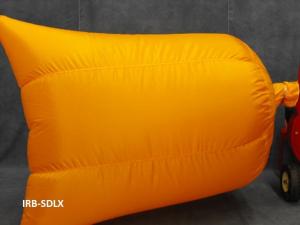 One of the most attractive features of any product in an industrial or commercial setting is value for money. Knowing what features and properties to look for during your search all but guarantees this. This principle applies when picking insulation removal vacuum bags too. These come with different features which is why you need to pay close attention to the core features any good product requires to ensure you get the best value for the price you pay.
Key Properties of Insulation Removal Vacuum Bags
Toughness
The strength of the material used to form the insulation removal vacuum bags of choice is a big factor in choosing one for your applications. Some vacuum bags can hold over 84 cubic feet of debris while maintaining structural integrity. They can tolerate high levels of physical stress without collapsing, tearing, or bursting. Toughness is one of the key features to be considered when choosing a bag.
Versatility
The capacity of the insulation removal vacuum bags you choose to adapt to changing situations and unique requirements is important. Versatile multi-functional bags are important above all else because you avoid paying for multiple bags to suit these needs.
Capacity
This is probably one of the more basic factors to watch for. Not all insulation removal vacuum bags have the same specifications. They can each handle different volumes at maximum capacity. Each has different safe thresholds and tolerances. You must look into the required capacity of vacuum bag for your unique situation before you set out to look for one on the market. With this number in mind, look for bags that can hold more than the required capacity by a small margin.
It helps to work closely with companies like Heat Seal Equipment Limited to get recommendations for high-quality bags that will have the right capacity, be fully versatile, and have the durability to last for the entirety of its service life.