24-09-2020
Basic Duct Cleaning Tools Every Team Needs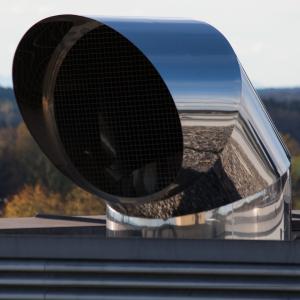 HVAC systems are always on and running constantly. This makes the need to service them regularly a priority. Every professional duct cleaning service team has a set of go-to duct cleaning tools that can help resolve most duct cleaning tasks.
Here's a list of the most useful tools to own in your air duct cleaning arsenal.
Vacuums
A good clean requires good air pressure and nothing beats a powerful vacuum cleaner to help clean out dusty air ducts. From portable electric vacuum cleaners to hypervac hybrids and even diesel van mounted vacuum cleaners, a powerful vacuum should help loosen and clear out clogged vents, mould, and any foreign debris in your vents.
Suction Hoses and hose connectors
A long, durable, and flexible suction hose is essential to make sure you are able to access any and all hard to reach spaces in air ducts. Do note that some hoses only work with some vacuums. Hose connectors can help extend your reach by attaching several hoses together, allowing for a deeper clean.
Skipping Balls
These items are essentially metallic balls that use compressed air to remove debris. They are easy to maneuver around corners and edges and are a safe alternative to using brushes or metallic scrubs to loosen dirt and debris lodged in ducts.
Duct Tools
These tools help repair any damages you might come across while cleaning ducts making them essential as well. The Hand Seamer repairs damaged square duct work, the Crimper helps repair damaged round duct work and Register Covers help block air vents, grills or registers.
Fogging Machines
It's not enough to simply clean out air ducts. You will need to deodorize the ducts as well to remove any unwanted odors. A good fogging machine will generate a steady mist at 1.5GPH to a heavy spray at 14 GPH that properly cleanses air ducts along with the use of quality cleaning liquids.
With these essential duct cleaning tools ready at hand, your team will always be prepared to address any and all duct cleaning tasks thoroughly.